From member SteveH
BIG DECISIONS
Well, no surprise that there weren't any signings. All you top 4 chasers at the halfway point might see how GSB and WHU really work now.
Moyes just can't make big decisions. Now having spent nothing and let our only young experienced centre half go back to Scandinavia he has made a clear statement.
He either thinks that on the three fronts he will blood the youths in the FA cup and use them to supplement the Euro squad.
If he chases the top 4 instead of silverware then you know where his loyalties lie ( it's not you!) it's the money.
He's given youths the odd game but where's the faith, they are his players after all. And now they're his only way out, But does he have it?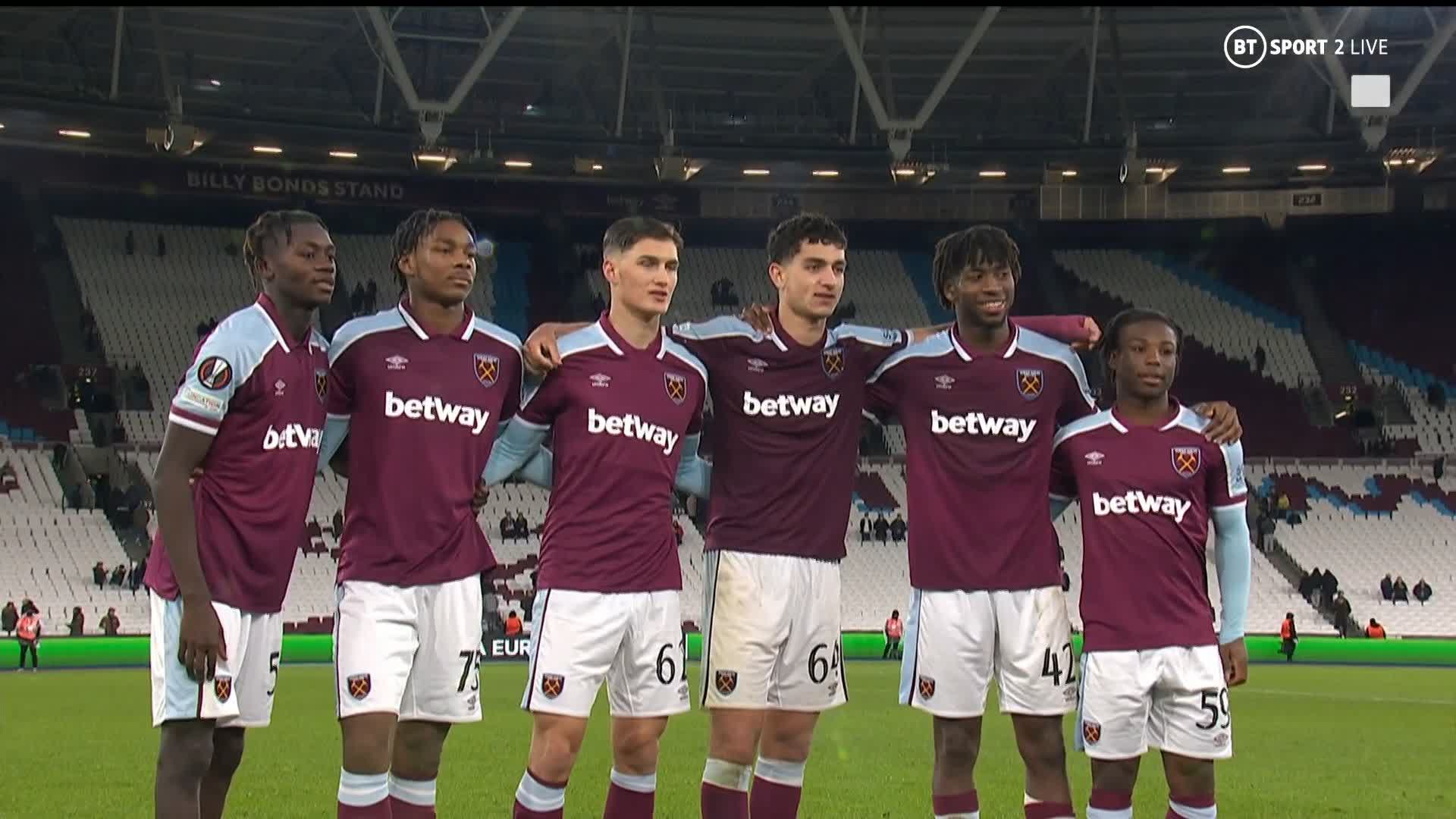 No is my guess. He'd rather play Bowen as Antonio's cover and Rice at centre-half if he had to. He will continue playing the same players every game, and frankly, it's always the same poor outcome.
After all what choices does he now have? He didn't sell Masuaku, Yarmolenko, Fredericks so he's stuck with poor players.
So if you want the top 4, you won't get it.
FA Cup? Likely to be sacrificed. Europa has to have his best, fittest and most committed players but GSB will demand they play PL games too.
Moyes is not experienced enough, with a squad this size, at this level on 3 fronts with GSB breathing down his neck. He's made this rod for his own back by not being strong enough to make the big decisions.
He's the best man for the job still, but he could and should have been better. 2022 was a cup winning year, all it took was making the big decisions. He still has 4 months to perform miracles because that's what it will take.
But then again he is the Moyesiah!
6FOOT2 REPLY

Thanks Steve for this article and he raises some good points which i am sure many fans will agree with.

I don't think he would follow orders from GSB to play players in certain games to go for league placings and the extra finance over cup glory.

if you would like to submit an article, we publish anything a member has to say whether we agree on here or not.

Email articles through or use the submit button on the site.